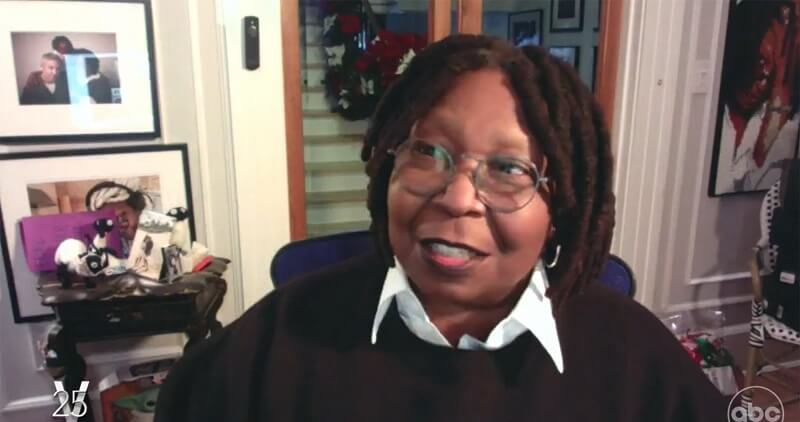 Whoopi Goldberg 'Shocked' At Catching COVID Despite Being Triple Vaxxed
Tells people to get vaccinated.
By Paul Joseph Watson | Summit
The View host Whoopi Goldberg expressed "shock" at catching COVID-19 despite the fact that she had been triple vaccinated.
The actress and TV host missed the first episode of the show and had to appear via a remote live link from her home after she was infected with the virus over the Christmas period.
According to Goldberg, she "left a couple of weeks ago, just before the break, because somebody I had been around tested positive for coronavirus."
"So, I've been gone a long time, I feel," she added. "And I was all excited and, you know, they have to test us, and so they sent people to test me, and they tested me, and it was like, 'Oh no you're not coming back. We're not sending anybody to your house. You have corona'. And it was like, wait what?"
CHECKING IN WITH WHOOPI ❤️ After testing positive for a COVID-19 breakthrough case over the holidays, our @WhoopiGoldberg joins us live from home to tell us how she's doing and shares that she plans to return to #TheView on Monday! https://t.co/cVclFZQmjA pic.twitter.com/I0wdGt9Jyd

— The View (@TheView) January 5, 2022
"It was a shock because you know I'm triple vaxxed, haven't been anywhere, haven't done anything."
The host followed her explanation that despite being triple vaccinated she still caught the virus by encouraging people to get vaccinated.
"Unless everybody gets vaccinated, this is what we're gonna be facing for the next little while," said Goldberg.
Of course, the fact that Goldberg was infected despite being double vaccinated and boosted isn't a shock at all, since the virus still spreads amongst the vaccinated.
A new study out of Denmark found that the Omicron variant spreads even faster within vaccinated communities.
According to a summary of the study, "Omicron spreads faster than Delta among those who are fully vaccinated, and even higher between those who have received booster shots."
This article (Whoopi Goldberg 'Shocked' at Catching COVID Despite Being Triple Vaxxed) was originally published on Summit and is published under a Creative Commons license.