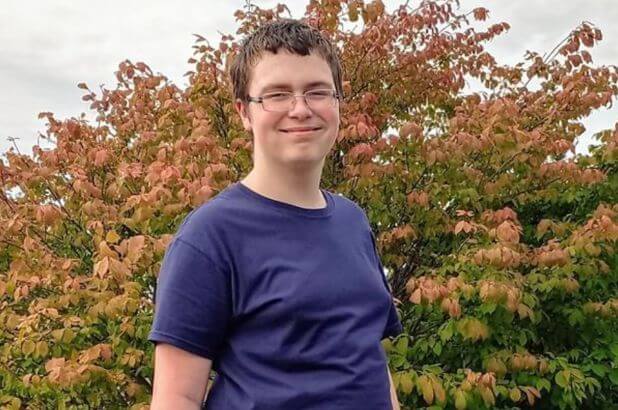 13-Year Old Boy Dies Days After COVID Vaccine: The CDC Is Investigating
Jacob Clynick, a 13 year old boy who lived in Zilwaukee, Michigan died just three days after receiving his second dose of the Pfizer vaccine.
By Arjun Walia | The Pulse
Jacob Clynick, a 13 year old boy who lived in Zilwaukee, Michigan died just three days after receiving his second dose of the Pfizer vaccine. He exhibited common symptoms like fever, fatigue, and stomach ache, and then died in his sleep on the night of June 15th. The CDC is now investigating.
Martha Sharan, a public affairs officer for the CDC's COVID-19 vaccine task force wrote a statement to Newsweek stating the following,
CDC is aware of a 13-year old boy in Michigan who died after receiving a COVID-19 vaccination. This case is currently under investigation and until the investigation is complete, it is premature to assign a specific cause of death.
When a serious adverse event, like death, is reported to the Vaccine Adverse Events Reporting System (VAERS) after COVID-19 vaccination, CDC requests and reviews all medical records associated with the case, including death certificates and autopsy reports. The determination of the cause of death is done by the certifying official who completes the death certificate or the pathologist who conducts the autopsy. VAERS is not designed to determine if the vaccine caused the reported adverse event. While some reported adverse events may be caused by vaccination, others are not and may not have occurred coincidentally.
Jacob's aunt, Tami Burages, tweeted on the 20th of June,
A week ago today my brother's 13-year-old son had his 2nd COVİD shot. Less than 3 days later he died. The initial autopsy results (done Friday) were that his heart was enlarged and there was soe fluid surrounding it. He had no known health problems. Was on no medications.
She has since deleted the tweet and explained why in another one,
I have deleted a tweet thread about the sudden death of my nephew following his 2nd COVID shot. Fox News and other far-right disinformation networks are politicizing the death and using my tweet to do it. They are causing my family more pain.
On Friday, the Canadian federal department updated its labels for both the Pfizer-BioNTech and Moderna COVID-19 mRNA-based vaccines to describe very rare reports of myocarditis – inflammation of the heart muscle – and pericarditis – inflammation of the tissue surrounding the heart – following vaccination.
Based on an analysis of international cases, Health Canada noted these rare instances of heart inflammation have occurred more often after the second dose and in younger male adults and adolescents. "The Canadian evidence is expected to evolve as more people in these populations are vaccinated," a statement from the agency said.
The Centres for Disease Control and Prevention issued guidance last week for patients and medical professionals about how to handle Covid-19 vaccinations in light of concerns about cardiac inflammation.
As of today the current death count attributed to the COVID vaccine, according to VAERS, is just over 6000, with permanent disabilities sitting at just over 5000. People hospitalized after the COVID vaccine, according to VAERS is just over 20,000, and emergency room visits sit at approximately 50,000.
As the CDC notes, there is no proof that these reported events after vaccination were a result of the vaccine, but it's also important to note that underreporting of adverse reactions to medications can be as high as 95%. When it comes to VAERS specifically, it has been postulated that only 1% of vaccine injuries are reported. However that idea has also been disputed on many occasions.
The bottom line is, we do not have an accurate reporting system to know the true nature of vaccine related injuries.
We recently covered the tragic story of Maddie De Garay, who was severely injured after her second dose of the Pfizer COVID vaccine clinical trial for children. In a recent news conference, Maddie's mother Stephanie, who has been documenting what Maddie has gone through since March through via her Facebook page, explains the trying challenges she has had. She also explains how Maddie's adverse reaction has not been properly studied or even acknowledged.
How many more like Maddie are out there, and how safe and effective is this vaccine for children? It's tough to know, but given the very low risk children have of contracting and dying from COVID, getting vaccinated may pose a greater risk.
An article published in the British Medical Journal in May by Wesley Pegden, an associate professor of Mathematical Sciences at Carnegie Mellon and Vinay Prasad, a hematologist-oncologist and associate professor of Epidemiology at the University of California, San Francisco recently criticized the emergency use authorization of the vaccine for children in the United Kingdom.
In it, they write that "COVID-19 poses a small risk to children, and that the benefits of COVID vaccination for children are "relatively minor."
As of May 28, 2021, there were 259,308 confirmed cases of SARS-CoV-2 infections in Canadians 19 years and under. Of these, 0.48% were hospitalized and 0.06% were admitted to the ICU, and 0.004% died. This means that seasonal influenza is associated with more severe illness than COVID-19 in Canada.
You can find more resources and information here, if interested. This is why some parents are weighing the risks of the vaccine compared to the risks of illness.
COVID related questions when it comes to children have been on-going throughout the pandemic. A letter to the editor published in the New England Journal of Medicine titled "Open Schools, Covid-19, and Child and Teacher Morbidity in Sweden" has found that,
"Despite Sweden's having kept schools and preschools open, we found a low incidence of severe Covid-19 among schoolchildren and children of preschool age during the SARS-CoV-2 pandemic…No child with Covid-19 died…Among the 1,951,905 children who were 1 to 16 years of age, 15 children had Covid-19, MIS-C, or both conditions and were admitted to an ICU, which is equal to 1 child in 130,000."
It was published by Jonas F Ludvigsson, a paediatrician at Örebro University Hospital and professor of clinical epidemiology at the Karolinska Institute.
In my opinion, given the available information, it is quite reasonable for people to engage in deeper inquiry around vaccination for children as well as question whether the right policies are being made when it comes to schools.
This article (13-Year Old Boy Dies Days After COVID Vaccine: The CDC Is Investigating) was originally published on The Pulse and is published under a Creative Commons license.