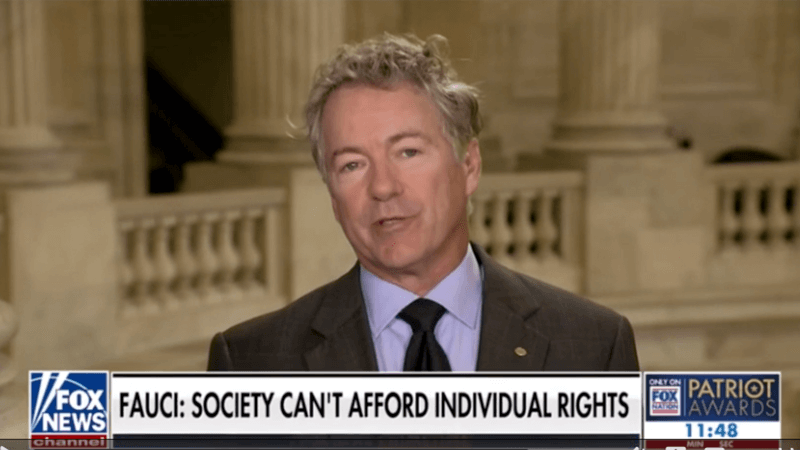 Video: Rand Paul Warns "Authoritarian" Fauci's "Casual Disdain" For Rights Is "Recipe For Totalitarianism"
Fauci declared that Americans have a "misplaced perception" about individual rights
By Paul Joseph Watson | Summit
Appearing on Fox News Wednesday, Senator Rand Paul continued his long running exposition of Anthony Fauci, warning viewers that Fauci's latest comments provide yet another example of how brazenly "authoritarian" he is.
Fauci stated earlier this week that Americans have a "misplaced perception" about individual rights as regards "societal safety".
These are the rantings of a tyrant who finds the Constitution inconvenient to his whims. https://t.co/ABy38LNwxA

— Eric Schmitt (@Eric_Schmitt) November 16, 2021
Paul urged that it is "alarming" to see such "casual disdain" for individual freedom, as well as science, calling Fauci an "authoritarian that doesn't obey the science."
"He's a liar and he lies about natural immunity. He knows it works," Paul added.
"This is a recipe for totalitarianism. It's a recipe for something we don't want in our country," the Senator further warned.
Watch
This article (Video: Rand Paul Warns "Authoritarian" Fauci's "Casual Disdain" For Rights Is "Recipe For Totalitarianism") was originally published on Summit and is published under a Creative Commons license.