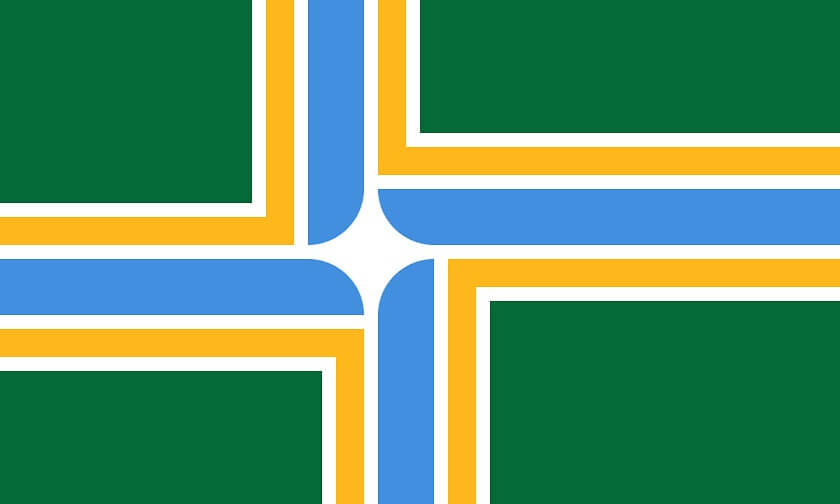 Why Is Every Walmart In The Entire City of Portland Being Permanently Shut Down?
Unfortunately, evil continues to spread like wildfire all throughout our society, and the clock is ticking.
By Michael Snyder | Guest Writer  
By the end of this month, there will be no more Walmart stores in Portland. More than 641,000 people live within the city limits of Portland, and so you would think that there should be a lot of money to be made there. But Walmart has decided to wave the white flag. Portland has been transformed into a complete and utter hellhole, and apparently Walmart executives have determined that things are not going to turn around any time soon. So they have announced that the last two Walmart stores in Portland that were still operational will be permanently shut down by the end of March…
The last two Walmart stores within Portland's city limits will close in late March, the company announced.
The locations, at 1123 North Hayden Meadows Drive and at 4200 Southeast 82nd Avenue at the Eastport Plaza, will both close on Friday, March 24. Walmart says they are closing the stores because they were not meeting financial expectations.
A spokesperson for Walmart used very careful language to explain why these stores are being closed…
"The decision to close these stores was made after a careful review of their overall performance. We consider many factors, including current and projected financial performance, location, population, customer needs, and the proximity of other nearby stores when making these difficult decisions. After we decide to move forward, our focus is on our associates and their transition, which is the case here," a spokesperson with Walmart said.
Of course this isn't exactly the truth.
But what do you expect Walmart to say?
Do you expect a corporate spokesperson to admit that Walmart is leaving Portland because it has become a drug-ridden, crime-infested hellhole?
One customer that was interviewed about the store closings addressed the real reason why Walmart is leaving…
"We gotta resolve the shoplifting one way or another," she added, addressing the topic of retail theft at the city's locations, "because that is simply the problem. It's gotta stop."
At this point, much of Portland has been turned into a giant tent city for the homeless.
And a very high percentage of the homeless are addicted to drugs.
The only way that many of those addicts can fund their addictions is by theft, and as I noted in an article that I posted yesterday, over 2,600 downtown businesses have left Portland in recent years as a result…
Business owners are fleeing Portland in droves amid a pronounced rise in crime and homelessness, officials in the Democratic stronghold have revealed.
Public data shows that since the pandemic, more than 2,600 downtown businesses have filed changes of address with the U.S. Postal Service to leave their downtown ZIP codes.
Several big-name employers, such Umpqua Bank, have been among the mass exodus, carried out by owners who have taken issue with the rising crime levels and homelessness – and the city's failure to address it.
We really are in the midst of the worst drug crisis in the entire history of our country.
And it is getting worse with each passing year.
We have also just learned that Amazon will be shutting down retail locations in New York City, Seattle and San Francisco…
Amazon plans to close eight of its Go convenience stores, the company said Friday, a decision that coincides with a pullback in its physical footprint and a broader effort to cut costs.
The company will shut two Go stores in New York City, two locations in Seattle, and four stores in San Francisco. The stores will close on April 1, and Amazon said it will work to help affected employees secure other roles at the company.
Needless to say, all three of those cities are also dealing with massive crime waves that are being fuelled by desperate drug addicts.
And is it just a coincidence that virtually all of the major cities that are having enormous problems with crime are run by Democrats?
Look, the truth is that our entire country is rapidly degenerating all around us, and that includes areas run by Republicans.
But the far left policies that have been implemented by radical Democrats all over America have clearly been a complete failure.
In 2022, the ten states with the highest official rates of unemployment were all run by Democrats…
The ten states with the highest unemployment rates in 2022 were: Nevada (5.4%), whose governor was Democrat Steve Sisolak; Illinois (4.6%), whose  governor was Democrat J.B. Pritzker; Delaware (4.5%) whose governor was Democrat John Carney; Pennsylvania (4.4%), whose governor was Democrat Tom Wolf; New York (4.3%), whose governor was Kathy Hochul; Washington (4.2%), whose governor was Democrat Jay Inslee; Oregon (4.2%), whose governor was Democrat Kate Brown; Michigan (4.2%), whose governor was Democrat Gretchen Whitmer; Connecticut (4.2%), whose governor was Democrat Ned Lamont; and California (4.2%), whose governor was Democrat Gavin Newsom.
Do you think that is just a coincidence?
Sadly, it isn't just our society that is deteriorating.
As Egon von Greyerz has aptly noted, the entire world "has been in a process of self-destruction" for a very long time…
For at least half a century, the world has been in a process of self-destruction.
As the decline accelerates, the next phase of 5-10 years will include major political, social, economic as well as wealth – destruction.
What can be more heinous than a total economic and financial collapse accompanied by a potential World War III that at worst could destroy the world totally.
Sadly, he is quite correct.
If we stay on this self-destructive path, the consequences are going to be far more horrible than most people are even willing to imagine right now.
So let us hope that we reverse course while there is still time to do so.
Unfortunately, evil continues to spread like wildfire all throughout our society, and the clock is ticking.
*  *  *
It is finally here! Michael's new book entitled "End Times" is now available in paperback and for the Kindle on Amazon.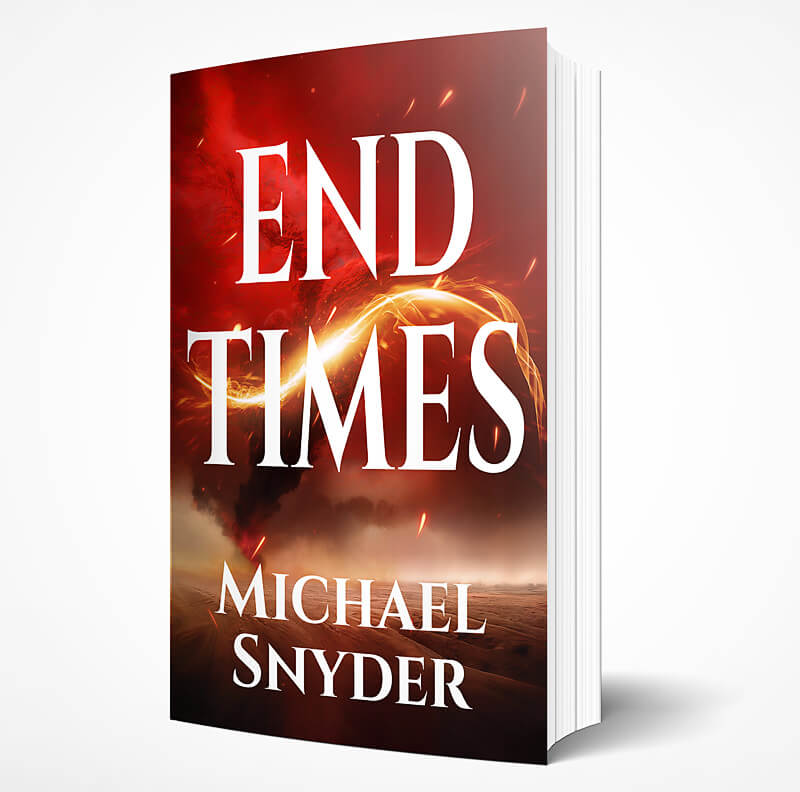 About the Author
My name is Michael and my brand new book entitled "End Times" is now available on Amazon.com. In addition to my new book I have written six other books that are available on Amazon.com including "7 Year Apocalypse", "Lost Prophecies Of The Future Of America", "The Beginning Of The End", and "Living A Life That Really Matters". (#CommissionsEarned) When you purchase any of these books you help to support the work that I am doing, and one way that you can really help is by sending copies as gifts to family and friends. Time is short, and I need help getting these warnings into the hands of as many people as possible. I have published thousands of articles on The Economic Collapse Blog, End Of The American Dream and The Most Important News, and the articles that I publish on those sites are republished on dozens of other prominent websites all over the globe. I always freely and happily allow others to republish my articles on their own websites, but I also ask that they include this "About the Author" section with each article. The material contained in this article is for general information purposes only, and readers should consult licensed professionals before making any legal, business, and financial or health decisions. I encourage you to follow me on social media on Facebook and Twitter, and any way that you can share these articles with others is definitely a great help. These are such troubled times, and people need hope. John 3:16 tells us about the hope that God has given us through Jesus Christ: "For God so loved the world, which he gave his only begotten Son, that whosoever believeth in him should not perish, but have everlasting life." If you have not already done so, I strongly urge you to invite Jesus Christ to be your Lord and Saviour today
*  *  *
READ MORE: Who Is Behind A Series of "Mysterious Explosions" At Natural Gas Facilities In The United States?
Read more on The Upcoming Economic Crisis: The Economic Nightmare That You Have Been Waiting For Is Here
Liked it? Take a second to support Collective Spark.
We'd love to hear from you! If you have a comment about this article or if you have a tip for a future Collective Spark Story please let us know below in the comment section.