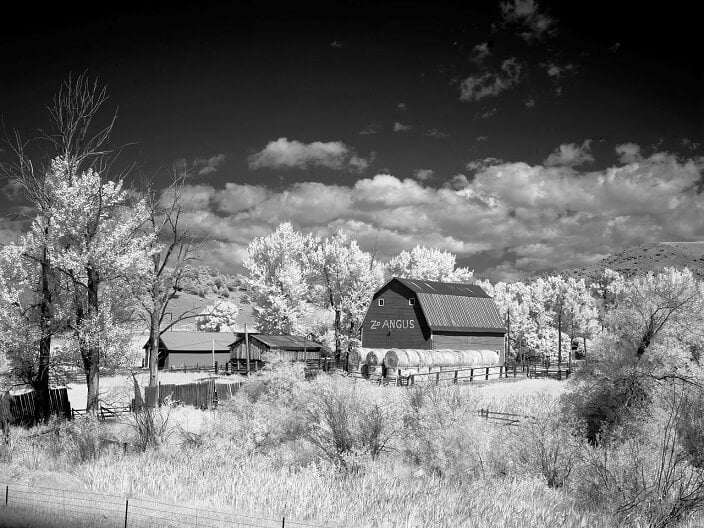 One of The Most Tragic Things That I Have Read In A Long Time
This is a very serious national crisis, but most Americans don't realize it yet.
By Michael Snyder | Guest Writer  
Things have never been harder for America's farmers and ranchers than they are right now. Their relentless hard work keeps us fed, but now many of them are being financially ruined by forces beyond their control. Prices for fertilizer, farm equipment and diesel fuel have spiralled to absolutely absurd heights, and meanwhile extremely bizarre weather patterns are making it almost impossible to operate successfully in many parts of the nation. A lot of farmers and ranchers have already gone out of business, and many more will go out of business in the months ahead unless some sort of a miracle happens.
Back in 1900, there were approximately 5.7 million family farms in the United States, but at that time the total population of the country was just 76 million.
Today, there are only about 2.2 million family farms in the United States, but the total population of the country has grown to 329 million.
Agriculture is slowly but surely being consolidated, and the big fish have far more power than the little fish do.
It has gotten to a point where it has become nearly impossible for many small farmers and ranchers to survive. To illustrate this, I would like to share something that a farmer named Sheila Payne Blackburn recently posted on Facebook…
I am the last one left on our farm and ranch here in central Texas. It has been in our family and in our blood for over 150 years. I was raised to never back down, never give up, get back in the saddle, cowgirls don't cry, pull yourself up by your bootstraps, hang tough, and every other cowboy expression you can think of.
I have watched my great grandparents, grandparents and my parents die young. Their bodies run down and weak, their minds overwhelmed with stress, and their bank accounts empty. They gave everything they had for our way of life.
I have survived drought, floods, excessive heat, -4 degree winters, broncs, bulls that want to kill you, and death of beloved livestock.
But today – today, I think I'm finally broken. Today my body, heart, spirit, and strength are gone.
When my dad left this world, he left me holding the bag. He didn't want to! But he did. Massive debt, tractors that won't run, old broken down equipment, pickups that barely make it through a pasture. But he also left me the land that I love, the cattle, my heritage, my dream, my knowledge, and passion.
But I feel I can't go up from here.
Our government wants to destroy us. I can't buy another 20 year old tractor at $120,000 for something that will not even probably make it a week.
I can't afford the diesel to fill up that tractor for $600 to just have to do it again tomorrow.
I can't afford the fertilizer, the seed, the oil, the grease, the parts. Why should I spend $700 an acre to plow, plant, fertilize, weed kill? A grand total of $140,000. To only lose it in a drought. And really never make that money back! Hell my calves will only bring $800 to $900 a piece. But that same whole beef will cost the consumer $5,000 at the grocery store.
Today my pride means nothing to me anymore! Today I want to live to see my grandchildren grow older! Today I am tired of the heat, the wind, the drought! Today I know that it is only me, and no one will probably take over! Today I wonder what I'm fighting for! Today I am weak. Today I think I am through.
I know I am not the only one that feels this way anymore!
Say a prayer for your farmers. Some of us are barely hanging on.
That is truly one of the most tragic things that I have read in a long time.
Small farmers and small ranchers are the backbone of this country, and without them we don't eat.
Unfortunately, hardly anyone seems to notice that more of them are going under with each passing day.
Many Americans simply do not care about the plight of our farmers and ranchers right now, but they will definitely start to care when the price of beef doubles or even triples. The following was recently posted on Facebook by a rancher named Brad Allison…
$125 a roll, crap is getting real. The cattlemen doesn't have a chance. Lick tubs almost $140 a tub, cubes close to $14 a bag. We are getting priced out of existence… Pray for your ranchers to be able to hang in there. Meat prices at the grocery is not their fault, it's above their head, they surely are not making the profit. 10,000 head of cattle sold in three counties here in the last three weeks from cattlemen drowning. Middle age cattle going to slaughter because we can't afford to feed them.
This is a very serious national crisis, but most Americans don't realize it yet.
But once these cost increases start showing up at the grocery store in 2023, everyone will finally realize what we are facing.
For decades, we have been able to take our farmers and our ranchers for granted.
Now everything is changing, and a trip to the grocery store will soon be far more painful.
It is finally here! Michael's new book entitled "7 Year Apocalypse" is now available in paperback and for the Kindle on Amazon.
About the Author
My name is Michael Snyder and my brand new book entitled 7 Year Apocalypse is now available on Amazon.com. In addition to my new book I have written five others that are available on Amazon.com Lost Prophecies Of The Future Of America, The Beginning Of The End, Get Prepared Now, and Living A Life That Really Matters. (#CommissionsEarned) By purchasing the books you help to support the work that my wife and I are doing, and by giving it to others you help to multiply the impact that we are having on people all over the globe. I have published thousands of articles on The Economic Collapse Blog, End Of The American Dream and The Most Important News, and the articles that I publish on those sites are republished on dozens of other prominent websites all over the globe. I always freely and happily allow others to republish my articles on their own websites, but I also ask that they include this "About the Author" section with each article. The material contained in this article is for general information purposes only, and readers should consult licensed professionals before making any legal, business, financial or health decisions.
I encourage you to follow me on social media on Facebook and Twitter, and any way that you can share these articles with others is a great help. During these very challenging times, people will need hope more than ever before, and it is our goal to share the gospel of Jesus Christ with as many people as we possibly can.