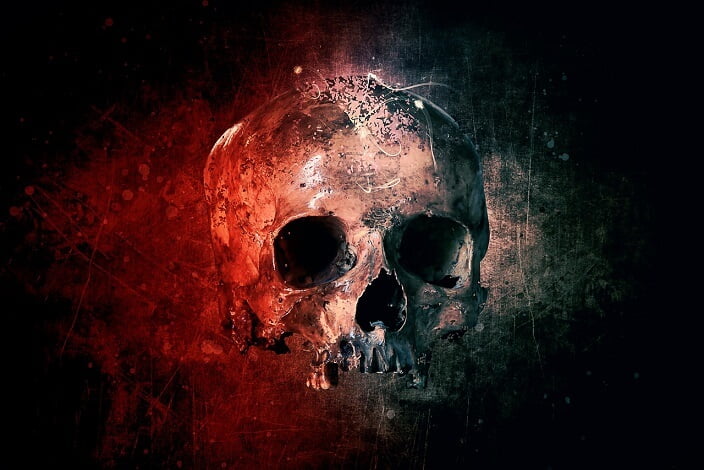 The Level of Evil In Our Society Is Off The Charts
We have become a deeply, deeply wicked country, and it is getting worse with each passing year.
By Michael Snyder | Guest Writer 
What in the world has happened to our society? Every day I scour dozens of news websites as I do research for my articles and upcoming books, and every day I am horrified by all of the evil that I encounter. We are a deeply, deeply sick society, and more symptoms emerge with each passing day. For example, what would cause an 18-year-old to walk into an elementary school and start gunning down young children? When I was growing up, I never once imagined something like that could possibly ever happen in any of the public schools that I attended. But now this sort of thing is becoming a regular occurrence in America, and the great tragedy that we witnessed on Tuesday quickly made headlines all over the nation…
A gunman opened fire at an elementary school in Uvalde on Tuesday, killing 14 students and one teacher, Gov. Greg Abbott said. The gunman, identified by law enforcement as 18-year-old Salvador Ramos, was also killed, Abbott said. Ramos was reportedly a student at Uvalde High School or was a former student, Abbott said. Uvalde Police Chief Pete Arredondo said it appears that Ramos acted alone.
It was not immediately clear how many people, in addition to the dead, were wounded, but Arredondo said there were "several injuries."
It is also being reported that Ramos actually shot his own grandmother before going over to the school…
The suspect also allegedly shot his grandmother before entering the school and again opening fire, Abbott said. He did not say anything further about her condition.
Decades ago, this sort of incident would have been talked about for years.
But most Americans will forget all about this shooting a few days from now, and that is because school shootings have become incredibly common in our day and time.
In fact, this was the 27th school shooting in the United States so far this year.
How many of them can you name?
Our schools are not safe anymore, and this is one of the big reasons why so many parents are turning to home-schooling.
Of course it isn't just our schools that have become danger zones. At this point, major urban areas all over the country are rapidly being transformed into war zones. According to the CDC, the number of firearm homicides jumped almost 35% just from 2019 to 2020…
The United States suffered 19,350 firearm homicides in 2020, up nearly 35% compared to 2019, the Centres for Disease Control and Prevention (CDC) said in its latest data.
Sadly, getting shot and killed is not the only thing our kids have to be concerned about these days.
There is also the possibility that they could be abducted and forced into sex slavery. This actually happened to one extremely unfortunate 15-year-old girl that attended a Dallas Mavericks game a few weeks ago…
A 15-year-old Texas girl was rescued by police 10 days after she was kidnapped at a basketball game while using the bathroom, then trafficked by paedophiles.
The unidentified teenager's father raised the alarm shortly after she left to use the restroom and didn't return to her seat at a Dallas Maverick game in the American Airline Centre on April 8.
She was one of the lucky ones.
There are countless others that are never rescued.
But at least our kids should be safe in church, right?
Wrong.
There are sexual predators there too, and sometimes they are even in the pulpit.
On Sunday, a woman named Bobi Gephart that had her virginity taken by a pastor when she was just 16 years old confronted him in front of the entire congregation…
Turning to Lowe, she continued: 'I was just 16 when you took my virginity on your office floor. Do you remember that? I know you do.
'You did things to my teenage body that should have never been done. If you can't admit the truth, you have to answer to God. You are not the victim here.'
I can't even begin to describe how evil this is.
And her husband stated that this abuse lasted for a total of nine years…
Bobi's husband Nate then added: 'This is a lie. This is not just adultery.
'It's another level. It happened for nine years. When she was 15, 16, the grooming started.'
I wish that this was an isolated incident, but it isn't.
In fact, a new report has revealed widespread sexual misconduct in one of the largest Christian denominations in the entire nation…
Leaders in the Southern Baptist Convention publicly apologized to victims of sexual abuse within the denomination and vowed to make public a private database of offenders in response to an explosive report detailing allegations of sexual misconduct and cover-up.
On Tuesday, SBC leaders gathered to discuss a historic investigation report from Guidepost Solutions that found that the denomination's leadership mishandled widespread sexual abuse allegations, ignored and silenced victims and engaged in an abusive pattern of intimidation largely to avoid liability.
This shouldn't be happening.
People go to church to find God, but in way too many instances they are encountering predators instead.
We have become a deeply, deeply wicked country, and it is getting worse with each passing year.
It is in this sort of environment that exceedingly wicked leaders can emerge. In fact, the guy currently in the White House has been telling mammoth lie after mammoth lie for decades…
Stumbled across this montage from the doomed Biden '88 campaign and I'm crying at the McLaughlin Group reactions at the end. pic.twitter.com/A9etqn8J4H

— Jimmy (@JimmyPrinceton) May 23, 2022
If we lived in a just society filled with decent people, such a man could never have a career in politics.
Of course the entire world is headed in the same direction, and that has enabled someone like Klaus Schwab to become one of the most important leaders on the entire planet…
Not concerning at all the guy who wants to take over the world has a bust of Lenin on his bookshelf. pic.twitter.com/krmtSrfKiW

— Jesse Kelly Show (@JesseKellyShow) May 24, 2022
This week, Schwab boldly told the elite gathered at Davos that "the future is being built by us"…
NEW – Klaus Schwab tells attendees at his World Economic Forum in Davos that "the future is being built by us." pic.twitter.com/yIqB4jclNd

— Disclose.tv (@disclosetv) May 23, 2022
Sadly, to a very large degree he is correct.
They are trying to construct their version of "utopia", but their plans are starting to crumble as a "perfect storm" of war, economic troubles, food shortages, energy problems and major pestilences hammers their efforts from all sides.
As I have tried to explain for many years, ultimately they will fail.
They have destroyed everything that our forefathers worked so hard to build, and in the end their efforts will be destroyed as well.
But right now just about every form of evil that you can possibly imagine is flourishing in our society, and that should deeply sicken all of us.
It is finally here! Michael's new book entitled "7 Year Apocalypse" is now available in paperback and for the Kindle on Amazon.
About the Author
My name is Michael Snyder and my brand new book entitled 7 Year Apocalypse is now available on Amazon.com. In addition to my new book I have written five others that are available on Amazon.com Lost Prophecies Of The Future Of America, The Beginning Of The End, Get Prepared Now, and Living A Life That Really Matters. (#CommissionsEarned) By purchasing the books you help to support the work that my wife and I are doing, and by giving it to others you help to multiply the impact that we are having on people all over the globe. I have published thousands of articles on The Economic Collapse Blog, End Of The American Dream and The Most Important News, and the articles that I publish on those sites are republished on dozens of other prominent websites all over the globe. I always freely and happily allow others to republish my articles on their own websites, but I also ask that they include this "About the Author" section with each article. The material contained in this article is for general information purposes only, and readers should consult licensed professionals before making any legal, business, financial or health decisions.
I encourage you to follow me on social media on Facebook and Twitter, and any way that you can share these articles with others is a great help. During these very challenging times, people will need hope more than ever before, and it is our goal to share the gospel of Jesus Christ with as many people as we possibly can.