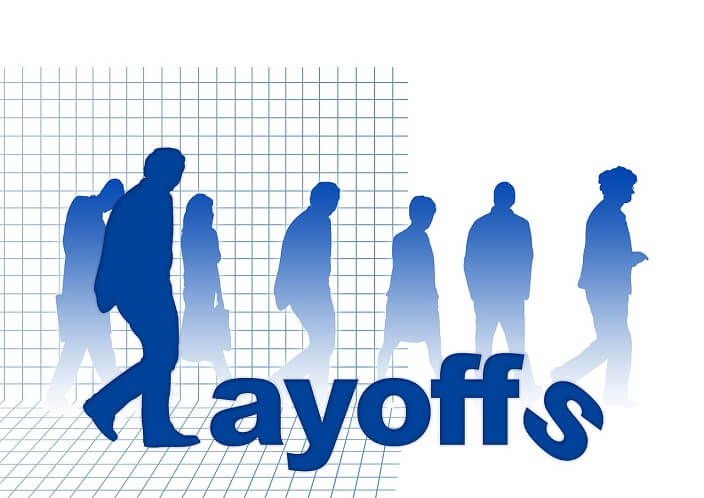 The Layoff Tsunami Has Begun: 50% of U.S. Companies Plan To Eliminate Jobs Within The Next 12 Months
Those that are prudent will do what they can to get prepared in advance.
By Michael Snyder | Guest Writer  
If half of the firms in the entire country really do cut jobs over the next year, what will our economy look like afterwards? All over America, companies are anticipating that a major economic downturn is coming in 2023, and a lot of them are already planning to shed workers in order to cut costs. Of course this sounds so much like what we went through back in 2008 and 2009. Millions of Americans lost their jobs during the "Great Recession", and it was truly a very dark time in our history. So are we right on the verge of seeing a repeat?
Let hope that isn't the case.
Unfortunately, a brand new survey that was just released has discovered that 50% of all U.S. companies plan to eliminate jobs within the next 12 months. The following comes from CNBC…
Meanwhile, 50% of firms are anticipating a reduction in overall headcount, while 52% foresee instituting a hiring freeze and 44% rescinding job offers, according to a PwC survey of 722 U.S. executives fielded in early August.
These are executives' expectations for the next six months to a year, and therefore may evolve, according to Bhushan Sethi, co-head of PwC's global people and organization group.
Can those numbers be accurate?
I knew that things were bad because I write about this stuff on a daily basis.
But I didn't think that half of the firms in the entire nation were already looking to cut workers.
Wow.
At this moment, I am at a loss for words.
It's going to get bad out there. If you have a good job right now, try to do whatever you can to hold on to it.
Sadly, some of the biggest names in the corporate world have already started to lay off workers. For example, Ford Motor just announced that it will be laying off "roughly 3,000 white-collar and contract employees"…
Ford Motor confirmed Monday it is laying off roughly 3,000 white-collar and contract employees, marking the latest in its efforts to slash costs as it makes a longer-range transition to electric vehicles. Ford sent an internal email Monday to employees, saying it would begin notifying affected salaried and agency workers this week of the cuts. The email was viewed by The Wall Street Journal.
Wayfair has also decided that now is the time for mass layoffs…
Home goods company Wayfair decided to cut approximately 870 workers to help manage operation costs and "realign its investment priorities" following the coronavirus pandemic, the Associated Press (AP) reported this week.
I thought that Wayfair was doing quite well.
I guess not.
In a desperate attempt to stay afloat, Peloton has also chosen to lay off "hundreds of workers"…
Seeking to cut costs and end a flood of red ink, Peloton is planning to raise prices on key products, shutter stores and lay off hundreds of workers, according to a memo from CEO Barry McCarthy.
And even Groupon is getting in on the act. 500 of their workers will now be updating their resumes…
Chicago-based Groupon today laid off more than 500 of its employees — 15% of its 3,416-person headcount — according to posts from former employees on social media. The reduction impacted workers in teams including merchant development, sales, recruiting, engineering, product and marketing.
Other big names that have announced layoffs in recent weeks include Best Buy, HBO Max, Shopify, Re/Max and Walmart.
Unfortunately, this is just the tip of the iceberg.
As this new economic downturn deepens, countless more Americans will lose their jobs.
And as that happens, all of a sudden there will be vast numbers of people that can't pay their mortgages or make their rent payments, and that will make our new housing crash even worse.
We are now very clearly past the peak of the housing bubble, and the ride down is going to be really painful.
Last year at this time, the housing market in California was extremely hot, but now the numbers are definitely heading in the other direction…
Sales volume of single-family houses (SFH) in California plunged by 14% in July from June, seasonally adjusted, and by 31% from a year ago, the 13th month in a row of year-over-year declines, according to the California Association of Realtors.
Sales volume of condos plunged by 18% in July from June, and by 36% from a year ago.
Prices eventually follow volume: The median price of single-family houses dropped 3.5% in July from June, down for the second month in a row, slashing the year-over-year gain to just 2.8%.
If you are trying to sell a house right now, I would encourage you to try to get that done as quickly as possible before prices fall precipitously.
Speaking of declines, the Dow was down another 643 points on Monday…
The Dow Jones Industrial Average fell sharply Monday, in its worst day since June, as the summer rally fizzled out and fears of aggressive interest rate hikes returned to Wall Street.
The Dow fell 643.13 points, or 1.91%, to 33,063.61. The S&P 500 dropped 2.14% to 4,137.99, and the Nasdaq Composite tumbled 2.55% to 12,381.57, respectively. It was the worst day of trading since June 16 for the Dow and the S&P 500.
I think that a lot of people want to get out of the market before the summer ends.
Needless to say, there are many out there that are anticipating that the last few months of this year will not be kind to the financial markets.
On September 29th, 2008 the Dow Jones Industrial Average plunged 777 points. That was a brand new record at that time, and it was a spark that set off mass panic on Wall Street.
Could we see something similar once summer is over?
Only time will tell.
But what we do know is that the U.S. economy is really starting to implode, and the stage is being set for the sort of historic economic meltdown that I have portrayed in my books.
At this point, everyone should be able to see that really hard times are on the horizon.
Those that are prudent will do what they can to get prepared in advance.
Views expressed in this article are the opinions of the author and do not necessarily reflect the views of Collective Spark.
It is finally here! Michael's new book entitled "7 Year Apocalypse" is now available in paperback and for the Kindle on Amazon.
About the Author
My name is Michael Snyder and my brand new book entitled 7 Year Apocalypse is now available on Amazon.com. In addition to my new book I have written five others that are available on Amazon.com Lost Prophecies Of The Future Of America, The Beginning Of The End, Get Prepared Now, and Living A Life That Really Matters. (#CommissionsEarned) By purchasing the books you help to support the work that my wife and I are doing, and by giving it to others you help to multiply the impact that we are having on people all over the globe. I have published thousands of articles on The Economic Collapse Blog, End Of The American Dream and The Most Important News, and the articles that I publish on those sites are republished on dozens of other prominent websites all over the globe. I always freely and happily allow others to republish my articles on their own websites, but I also ask that they include this "About the Author" section with each article. The material contained in this article is for general information purposes only, and readers should consult licensed professionals before making any legal, business, financial or health decisions.
I encourage you to follow me on social media on Facebook and Twitter, and any way that you can share these articles with others is a great help. During these very challenging times, people will need hope more than ever before, and it is our goal to share the gospel of Jesus Christ with as many people as we possibly can.