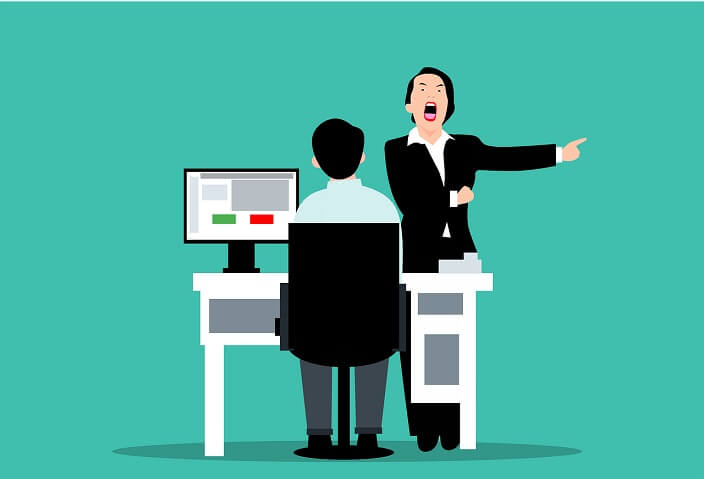 It's Happening: Here Is A List of 11 Big Companies That Have Announced Layoffs Within The Last 2 Weeks
I am stunned by many of the things that I see in the news every day.
By Michael Snyder | Guest Writer  
When the economy slows down, layoffs inevitably happen. We witnessed this on a very large scale in 2008 and 2009, and now it is happening again. U.S. economic numbers are rapidly getting worse, and companies all across America don't want to get caught with bloated payrolls as we plunge into a recession. As you will see below, many of the firms that are laying off workers are either in the real estate industry or the tech industry. Those are two industries that were on the leading edge of the "boom times", and now it appears that they will also be on the bleeding edge as the economy crashes.
It is always a tragedy whenever any hard working American is forced out of a job. Unfortunately, what we are witnessing right now is just the beginning. The following is a list of 11 big companies that have announced layoffs within the last 2 weeks…
#1 Ultratec Inc. says that it will be laying off more than 600 workers.
#2 Electric truck maker Rivian will be laying off approximately 840 workers.
#3 7-Eleven has announced that it will be eliminating 880 corporate jobs.
#4 Shopify is laying off about 1,000 people.
#5 Vimeo says that it will be eliminating 6% of its current workforce.
#6 Redfin will be reducing the size of its workforce by 8%.
#7 Compass will be reducing the size of its workforce by 10%.
#8 RE/MAX will be reducing the size of its workforce by 17%.
#9 Robinhood will be reducing the size of its workforce by 23%.
#10 It is being reported that Ford "is preparing to cut as many as 8,000 jobs in the coming weeks".
#11 Geico has closed every single one of their offices in the state of California, and that will result in vast numbers of workers losing their jobs…
GEICO, one of the largest insurance companies in the United States, reportedly closed all 38 of its California offices on Monday, resulting in hundreds of workers being laid off.
According to the company, GEICO would not be leaving outright, and will still be offering policies directly online, with all insurance functions continuing as normal. Buying directly through agents by phone, however, will not be possible.
"We continue to write policies in California, and we remain available through our direct channels for the more than 2.18 million California customers presently insured with us," said GEICO in a statement on Monday.
On top of everything else, Amazon has announced that it reduced the size of its workforce by approximately 100,000 workers in just one quarter…
With recession fears mounting — and inflation, the war in Ukraine and the lingering pandemic taking a toll — many tech companies are rethinking their staffing needs, with some of them instituting hiring freezes, rescinding offers and making rounds of layoffs.
Amazon.com Inc. was one of the latest companies to discuss its belt-tightening efforts this week. During its quarterly earnings call Thursday, the e-commerce giant said it's been adding jobs at the slowest rate since 2019. After relying on attrition to winnow its staff, Amazon now has about 100,000 fewer employees than in the previous quarter.
You could fill up two very large football stadiums with 100,000 workers.
Eventually, this wave of job losses will become a tsunami, and millions of Americans will suddenly find that they are unable to continue paying their bills.
Meanwhile, our new housing crash is starting to pick up speed as well.
In fact, we just witnessed an absolutely massive spike in the number of Americans that are searching for the term "sell my home fast" on Google…
Within hours of the latest GDP report on Thursday, which raised fears that the United States could be entering a recession, online search volume for "sell my home fast" spiked a whopping 2,750%.
Shortly after the Commerce Department released the report on July 28, revealing that the economy showed negative growth for a second straight quarter — shrinking by an annual pace of 0.9% — home sellers hoping for higher housing prices to continue are now concerned.
Just like in 2008 and 2009, a lot of Americans that bought near the peak of the market are going to end up underwater on their homes.
We didn't learn from history, and so now we are repeating it.
And things are going to get worse and worse for the housing market as the Federal Reserve continues to raise interest rates.
Of course it isn't just the U.S. that is going to be suffering in the months ahead.
The whole planet appears to be heading for a major downturn, and one of the largest shipping companies in the entire world has just confirmed that global economic activity is really starting to slow down…
AP Moller-Maersk on Wednesday predicted a slowdown in global shipping container demand this year amid weakening consumer confidence and supply chain congestion.
The Danish shipping and logistics company — one of the worlds largest and a broad barometer for global trade — said it loaded 7.4% fewer containers onto ships in the second quarter when compared to the same period in 2021, prompting it to revise the full-year outlook for its container business.
Europe is being hit harder than just about anywhere else.
Many of the numbers that are coming out of Europe are surprisingly bad, and now thanks to the war in Ukraine they are bracing for an extremely cold and bitter winter…
Germany's presidential palace in Berlin is no longer lit at night, the city of Hanover is turning off warm water in the showers of its pools and gyms, and municipalities across the country are preparing heating havens to keep people safe from the cold. And that's just the beginning of a crisis that will ripple across Europe.
It might still be the height of summer, but Germany has little time to lose to avert an energy shortage this winter that would be unprecedented for a developed nation. Much of Europe is feeling the strain from Russia's squeeze on natural gas deliveries, yet no other country is as exposed as the region's biggest economy, where nearly half the homes rely on the fuel for heating.
We haven't seen anything like this in Europe since World War II.
In Spain, they have already resorted to extreme measures as they desperately attempt to conserve energy…
Responding to Europe's energy crisis, Spain has controversially banned air conditioning from dropping below 27°C (80.6°F) in the summer.
The new government decree, which applies to a whole host of public buildings as well as shops, hotels and other venues, will also stop heating from being raised above 19°C during the winter.
"The rules will be mandatory in all public and commercial buildings, including bars, cinemas, theatres, airports and train stations," reports EuroNews.
I am stunned by many of the things that I see in the news every day.
And things are only going to get worse as time rolls along.
Decades of incredibly foolish decisions have brought us to this point, and instead of reversing course our leaders continue to take us down the exact same road.
So we shall reap what we have sown, and it appears that there is an enormous amount of pain on the horizon.
It is finally here! Michael's new book entitled "7 Year Apocalypse" is now available in paperback and for the Kindle on Amazon.
About the Author
My name is Michael Snyder and my brand new book entitled 7 Year Apocalypse is now available on Amazon.com. In addition to my new book I have written five others that are available on Amazon.com Lost Prophecies Of The Future Of America, The Beginning Of The End, Get Prepared Now, and Living A Life That Really Matters. (#CommissionsEarned) By purchasing the books you help to support the work that my wife and I are doing, and by giving it to others you help to multiply the impact that we are having on people all over the globe. I have published thousands of articles on The Economic Collapse Blog, End Of The American Dream and The Most Important News, and the articles that I publish on those sites are republished on dozens of other prominent websites all over the globe. I always freely and happily allow others to republish my articles on their own websites, but I also ask that they include this "About the Author" section with each article. The material contained in this article is for general information purposes only, and readers should consult licensed professionals before making any legal, business, financial or health decisions.
I encourage you to follow me on social media on Facebook and Twitter, and any way that you can share these articles with others is a great help. During these very challenging times, people will need hope more than ever before, and it is our goal to share the gospel of Jesus Christ with as many people as we possibly can.