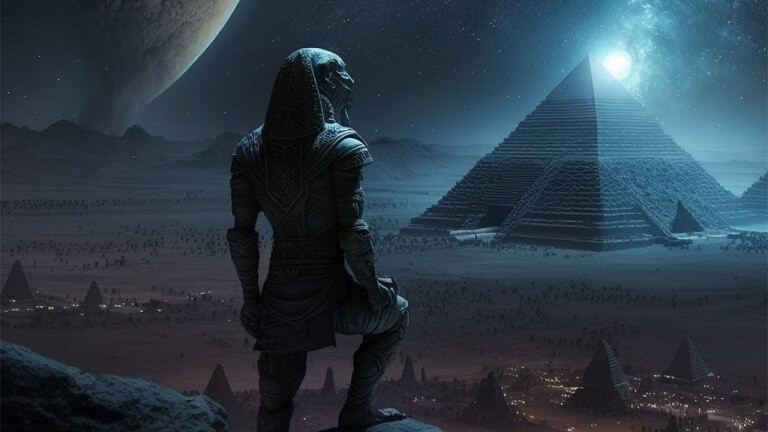 Have you ever wondered why schools teach so little if anything about the world's first advanced civilization?
Are the Anunnaki Artefacts being hidden by NASA?
Let's find out …
*  *  *
Zecharia Sitchin's Translation of 14 Tablets of Enki: Complete History of Anunnaki
Zecharia Sitchin shocked the historical and archaeological world after he published his series of books on "Anunnaki Gods" who arrived from Planet Nibiru around 445,000 years ago. According to him, these ancient astronauts touched down in one of Earth's seas, and established Eridu, "Home in the Faraway."
The author's translation of fourteen tablets of Enki explains the history of the Anunnaki civilization and their full-fledged purpose for the visit to Earth. The tablets are the account of Enki, an Annunaki, from a planet called Nibiru. He was the firstborn son of Anu, the king of the planet Nibiru. Nibiru is supposed to circle the sun every 3,600 earth years.
Enki claimed [as per Sitchin's translation] in these tablets to have come to Earth to mine gold for their home planet Nibiru. The gold was needed to repair the atmosphere of their planet. They needed mine workers so Enki created humans on Earth in their image.
Though there is a lot of sceptics in the story of Anunnaki, numerous scholars and theologians have begun to recognize that the biblical tales of Creation, of Adam and Eve, the Garden of Eden, the Deluge, the Tower of Babel, are in fact product of ancient texts written down millennia before in ancient Mesopotamia by the ancient Sumerians. …
The First Tablet of Lord Enki
… Click here to continue reading the article.
*  *  *
READ MORE: Anunnaki Message: An Incredible Text First Revealed In 1958 Before The Work of Zecharia Sitchin
Read more on Anunnaki History: Zecharia Sitchin's Translation of 14 Tablets of Enki: Complete History of Anunnaki
Liked it? Take a second to support Collective Spark.
We'd love to hear from you! If you have a comment about this article or if you have a tip for a future Collective Spark Story please let us know below in the comment section.