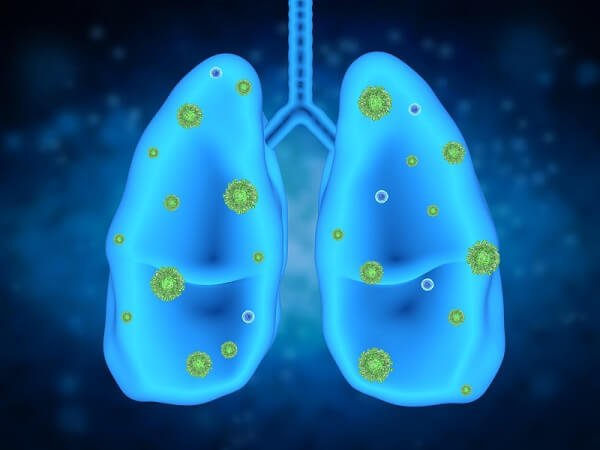 30-Year Study Finds Weekly Use of Disinfectants Greatly Increases Your Chances of Lung Disease
A 30-year study conducted by researchers at Harvard University alongside researchers at the French National Institute of Health and Medical Research (Inserm) found that regular use of bleach and other commonly used disinfectants can increase your chances of developing fatal lung disease. The study found that those who used these types of products just once a week had up to a 32% increased chance of developing the condition.
By Amanda Monteiro | Guest Writer
It's called chronic obstructive pulmonary disease (COPD). Researchers looked at the incidence of the disease for the study in more than 55,000 nurses in the United States. Nurses were used for the study because they use disinfectants to clean surfaces on a regular basis. In this study population, 37% of nurses used disinfectants to clean surfaces on a weekly basis and 19% used them to clean medical instruments on a weekly basis.
In the UK alone, COPD is present approximately 1.2 million people. It includes various lung conditions like chronic bronchitis and emphysema. Obviously there are multiple factors that play a role, but according to this study, disinfectants are definitely one of them or at the very least, can't be ruled out. Correlation may not mean causation but it's safe to assume that breathing in these substances is not really safe, in my opinion, and can be detrimental to our health.
As far as deaths go, 25,000 people a year die from COPD in England. This number represents the third highest death rate from the disease. This study is thought to be the very first to identify such a link between COPD and specific cleaning products/chemicals known as "quaternary ammonium compounds (quats)."
To the best of our knowledge we are the first to report a link between disinfectants and COPD among healthcare workers, and to investigate specific chemicals that may underlie this association…Some of these disinfectants, such as bleach and quats, are frequently used in ordinary households, and the potential impact of domestic use of disinfectants on COPD development is unknown…Earlier studies have found a link between asthma and exposure to cleaning products and disinfectants at home, such as bleach and sprays, so it is important to investigate this further.- Inserm researcher Orianne Dumas (source)
The researchers analysed data from a mass study on female US nurses commenced by Harvard in 1989. In 2009, they looked at those who were still working as nurses who had no history of COPD and tracked them until May this year. During that period, 663 were diagnosed with the condition.
A follow up study published in 2019 examining more than 70,000 nurses came to the same conclusions.
We found that use of several specific disinfectants was associated with higher risk of COPD development; these included hypochlorite bleach (chlorine), hydrogen peroxide, alcohol, and quaternary ammonium compounds (commonly used for low-level disinfection of noncritical items, such as environmental surfaces) and glutaraldehyde (used for high-level disinfection). Several of these exposures often occurred concurrently, and disentangling the role of each product was challenging. When studying combinations of exposure to specific disinfectants, we found the highest risks of COPD incidence among nurses exposed to hypochlorite bleach or hydrogen peroxide and in those combining these exposures with exposure to aldehydes. Both the chemical properties of specific products and the greater number of products used could explain these elevated risks. Moreover, all of the agents that were associated with COPD incidence when evaluated separately have been described as airway irritants.
Why This Is Important
The everyday use of bleach currently has no specific health guidelines, and that's very true with many other products as well. Cosmetics is a great example, that particular industry is not quite regulated as it should be, and products that do pass through federal health regulatory regulation and inspection are not always safe. Glyphosate is a great example, and there is a growing concern today among academics, journalists and everyday people regarding the close relationship between these regulatory agencies and the companies that manufacture these products. Sure they may work, but the case with many of these products is that there are alternatives that are just as effective and much safer.
Whether it's banking soda and vinegar, tea tree oil and lemons, or something else, the market and natural health stores are now filled with cleaning products that do not pose the same threat as mainstream conventional cleaning products. They're not hard to find, all it takes is a simple internet search, or a trip to your local natural health food store. Many regular chains are also starting to carry more health and environmentally sound cleaning-disinfectant products as well. If you're truly concerned and put effort into searching, you'll have no problem finding these products.
This article (30-Year Study Finds Weekly Use Of Disinfectants Greatly Increases Your Chances Of Lung Disease) was originally published on Collective Evolution and is published under a Creative Commons license.