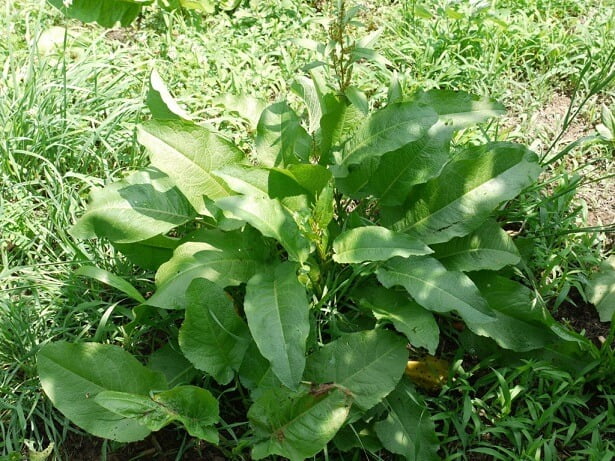 What Are The Benefits of Yellow Dock Root?
Yellow dock is thought to benefit the digestive tract, liver, and skin and to treat inflamed nasal passages. One of its primary uses by herbalists is for skin conditions associated with poor digestion, poor liver function or "toxicity."
By Dr. Edward F. Group | Guest Writer
Traditionally, yellow dock root has been thought to be a blood purifier and general detoxifier, especially for the liver. The herb, properly known as Rumex crispus, supports detoxification from a few angles. First off, yellow dock root stimulates bile production, which helps digestion, particularly of fats. Yellow dock root can stimulate a bowel movement to help remove lingering waste from your intestinal tract; it also increases the frequency of urination to assist in toxin elimination. Maintaining an efficient rate of waste elimination can help prevent toxins from accumulating in the liver, gallbladder, and bloodstream and circumvent the associated concerns.
Antioxidant Action
Most phytonutrients are high in antioxidants and yellow dock root is no exception. Antioxidants are beneficial in that they slow down oxidative damage. Oxidative damage is a process that happens at the cellular level and can be summed up as good cells in your body being attacked by bad cells (free radicals). The outcome of this attack can lead to cellular damage and aging. Antioxidants are nutrient power-ups to fight against damaging free radicals.
Evaluations of the antioxidant potential of yellow dock root have confirmed it to reduce oxidative stress.[1] A study by the Department of Chemistry at Jamia Hamdard in India showed yellow dock root to possess potent antioxidant activity; working to scavenge for free radicals and thwart oxidative damage, including in liver tissue.[2]
Activity Against Harmful Organisms
Yellow dock root isn't just a warship in your battalion of antioxidants, some studies have also shown it to be toxic to harmful organisms.[3] Research at the Department of Pharmaceutical Technology at Jadavpur University showed yellow dock root extract to exhibit significant defence against harmful organisms.[4] A similar action has been observed in additional research.[5]
Other Benefits of Yellow Dock Root
When using rats, research by the Department of Pharmacology at Atatürk University in Turkey showed yellow dock root to inhibit redness activity and also showed it to be nontoxic.[6] In a separate study, researchers also found that yellow dock root relieved discomfort and fever in mice and rabbits; that's interesting.[7]
So does the formal research support the traditional use and oral history surrounding yellow dock? Researchers at the Aklilu Lemma Institute of Pathobiology in Ethiopia, a country where it's extremely common to use herbs and botanicals for medical application, certainly believe so. They conducted a study to estimate the fidelity level, or "healing potentials" of therapeutic plants. Yellow dock root scored among the highest.[8] For this reason and its detoxifying and antioxidant properties, I've added yellow dock root as one of the main ingredients for Livatrex®, my liver and gallbladder detoxifying formula.
Have you tried adding yellow dock root or any other detoxifying herb to your diet? Please tell us about your experience.
If you want to give Yellow Dock Root a try, it's widely available here.
References
Originally published at Global Healing Centre and reproduced here with permission.
About the Author
Dr. Edward F. Group III (DC, ND, DACBN, DCBCN, DABFM) founded Global Healing Centre in 1998 with the goal of providing the highest quality natural health information and products. He is world-renowned for his research on the root cause of disease. Under his leadership, Global Healing Centre earned recognition as one of the largest natural and organic health resources in the world. Dr. Group is a veteran of the United States Army and has attended both Harvard and MIT business schools. He is a best-selling author and a frequent guest on radio and television programs, documentary films, and in major publications.
Dr. Group centres his philosophy around the understanding that the root cause of disease stems from the accumulation of toxins in the body and is exacerbated by daily exposure to a toxic living environment. He believes it is his personal mission to teach and promote philosophies that produce good health, a clean environment, and positive thinking. This, he believes, can restore happiness and love to the world.
For more, please visit Global Healing Centre.