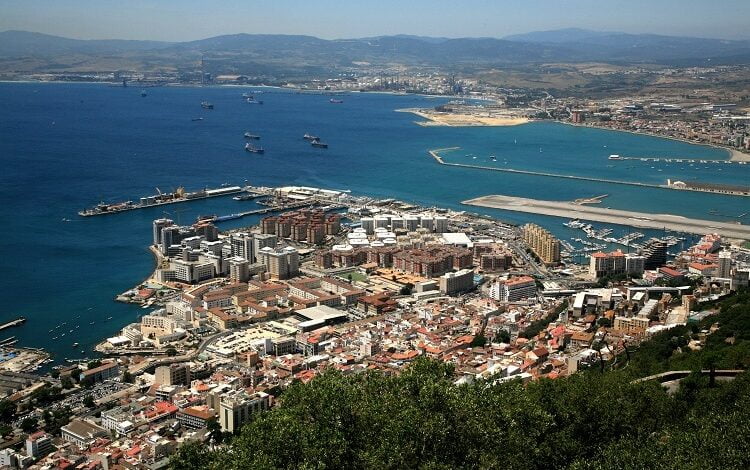 World
'Most Vaccinated Place On Earth' Cancels Christmas After 'Exponential' COVID Spike
What more is it going to take for folks to realize that the mainstream narrative is a complete pack of lies?
By Matt Agorist | The Free Thought Project
It is known as "the most vaccinated place on earth" and with a vaccination rate of 100%, Gibraltar's nickname is well fitting. Gibraltar has administered at least 94,020 doses of COVID vaccines so far. Assuming every person needs 2 doses, that's enough to have vaccinated about 139.5% of the country's population, according to Reuters data.
If we are to believe what the establishment is telling us — that there is a pandemic of the unvaccinated — then Gibraltar should have zero or close to zero COVID. Right?
But they do not, and instead, they just cancelled Christmas.
According to the country's health minister, the "most vaccinated place on earth," is currently experiencing "a drastic increase in the numbers of people testing positive for Covid-19 in recent days."
"The drastic increase in the numbers of people testing positive for Covid-19 in recent days is a stark reminder that the virus is still very prevalent in our community and that it is the responsibility of us all to take every reasonable precaution to protect ourselves and our loved ones," Health Minister Samantha Sacramento said.
Labelling the increase "exponential," Sacramento pointed to an average of 56 Covid-19 cases per day over the last seven days, which is up from fewer than 10 per day in September.
The government of Gibraltar announced that "official Christmas parties, official receptions and similar gatherings" have been cancelled, and advised the public to avoid social events and parties for the next four weeks.
According to the Sacramento, Gibraltar's entire adult population has been fully vaccinated since March, and masks are still required in shops and on public transport.
What's more, they began rolling out booster shots to people over 40, healthcare workers, and other "vulnerable groups," and administering vaccines to children aged between five and 12.
They are quite literally the poster child for the vaccine and they are currently experiencing an "exponential" surge in COVID-19. This example is not rare either.
As RT reports, "similarly well-vaccinated countries have also reported surges in Covid-19 infections recently. In Singapore, where 94% of the eligible population have been inoculated, cases and deaths soared to record highs at the end of October, and have since subsided slightly. In Ireland, where around 92% of the adult population is fully vaccinated, cases of Covid-19 and deaths from the virus have roughly doubled since August."
As reported earlier this month, though a recent study showed that the vaccine does have a clear personal health benefit, drastically reducing the chance of serious illness or death once infected with COVID-19 — it also showed that it does not stop transmission.
"People inoculated against Covid-19 are just as likely to spread the delta variant of the virus to contacts in their household as those who haven't had shots, according to new research," Bloomberg reports. "In a yearlong study of 621 people in the U.K. with mild Covid-19, scientists found that their peak viral load was similar regardless of vaccination status, according to a paper published in The Lancet Infectious Diseases medical journal."
"The analysis also found that 25% of vaccinated household contacts still contracted the disease from an index case, while 38% of those who hadn't had shots became infected," the report continues. "The results go some way toward explaining why the delta variant is so infectious even in nations with successful vaccine rollouts, and why the unvaccinated can't assume they are protected because others have had shots."
These spikes in infections and hospitalizations do not bode well for the pro-vaccine mandate crowd. While they are small populations, these examples should be a red flag for politicians who support forced jabs. Sadly, however, none of them appear to be paying attention.
About the Author
Matt Agorist is an honourably discharged veteran of the USMC and former intelligence operator directly tasked by the NSA. This prior experience gives him unique insight into the world of government corruption and the American police state. Agorist has been an independent journalist for over a decade and has been featured on mainstream networks around the world. Agorist is also the Editor at Large at the Free Thought Project.
Follow @MattAgorist on: Twitter, Steemit, and now on Minds.