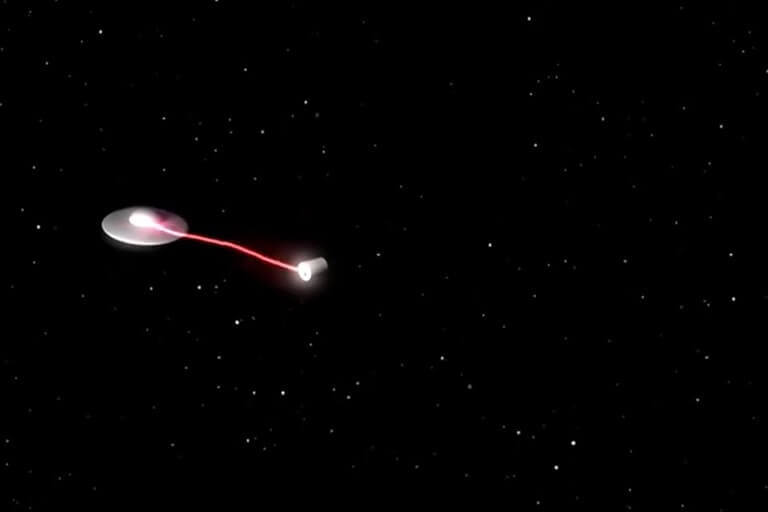 Hidden For Over 50 Years: UFO 'Attack' On US Air Force Base Made Soldiers Scream In Fear
One of the biggest cover-ups to date!?
By: Soul:Ask | Guest Post
A former US Air Force captain and his colleagues swore an oath of secrecy after seeing a disc-shaped object that allegedly disabled US nuclear missiles. He recalled the horrific moment when his nuclear base was "attacked by UFOs" and described how the guards were "terrified", "shouting" and "muttering" after the bizarre sighting, which had been hidden for more than 50 years.
Robert Salas, a retired US Air Force captain, commanded Malmstrom Base in Montana in 1967. He and his colleagues saw eight orange lights above the base, which had 10 nuclear missiles. Salas described how the guards rushed to safety as the "oval-shaped craft" defused the nuclear bombs.
In the new National Geographic series "UFOs: Investigating The Unknown," Mr. Salas said:
"I kind of brushed it off. I even said, 'You mean UFOs?' "When I hung up, I thought we were being attacked. We could see lights going from green to red throughout the area, which meant the missiles were inoperable."
Despite the fact that most of the US nuclear capability was destroyed during the incident, it was never investigated by the authorities. In addition, the officers present at the time signed documents obliging them to keep the secret.
Three years after the incident, the US Air Force dropped its UFO investigation, stating that none of the reported sightings posed a threat.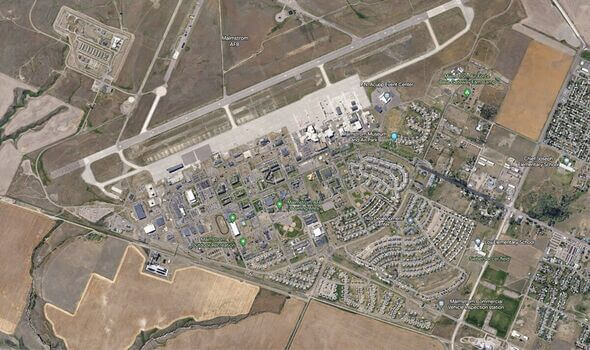 Salas added: "It was, of course, a lie."
Recently, the topic of UFOs has become one of the most discussed in the United States. Earlier this year, the Senate Armed Services Subcommittee on New Threats and Opportunities discussed recent UFO sightings, including ones in the Middle East.
During the hearing, footage was shown showing a strange ball-shaped object flying past a US military aircraft.
Dr. Sean Kirkpatrick, who heads the agency, told lawmakers about the footage of a UFO sighting over the Middle East and said:
Did NASA Accidentally Show The Harbinger of The Apocalypse Nibiru On Live Stream?
"That's basically all the data we have about this event."
He added that "it would be virtually impossible to fully identify it based on this video alone" and that it is considered "an unresolved case".
After the hearing, Republican Senator Marco Rubio and Democrat Mark Warner wrote a five-point letter to the Department of Defence in Washington demanding that the process of bringing witnesses be simplified.
They said:
"To date, we have not seen any efforts to inform the public about the existence of a safe process. We ask you to provide us with an update on the plan to make the safe process public for witnesses."
Rubio also told Fox News:
"Worse still, our government has ignored or downplayed this threat for too many years. Fortunately, things are starting to change, but as we saw earlier this year, the defense and intelligence communities are still struggling."
Rubio was referring to the recent incident in which the US shot down a Chinese spy balloon.
He continued:
"Senior Pentagon officials have publicly stated that two of the UAPs were almost certainly not balloons, but no rationale or sensor data has been provided to Congress to support this unprecedented action."
"In this case, we shot down several UAPs, and it's still not clear if we know for sure which UAPs they were."
"We set up the AARO office to address just such problems; to quickly collect and analyze data and apply the scientific process. We need the [Biden] administration to fully empower the AARO office and follow the directions outlined in NDAA FY23."
"FY23 NDAA" means the National Defense Authorization Act for Fiscal Year 2023, which includes clauses to create safe pathways for witnesses and whistleblowers who may come forward.
A retired senior Navy chief said what the senators are asking for is "probably what I'll need to present."
*  *  *
NEXT UP!
12,000-Year-Old Intact Anunnaki Discovered In Ancient Tomb: The Burial Site of Our Prehistoric Ancestors (Video)
Through extensive research on the ancient Sumerian tablets spanning countless hours, a profound revelation has come to light regarding their genuine belief system. These millennia-old inscriptions reveal the Sumerians' profound conviction in the existence of colossal beings called the Anunnaki, who, they firmly believed, descended from the cosmos to Earth eons ago with a singular purpose – to extract precious minerals, particularly gold, from our planet's depths.
Rather than undertaking the laborious mining operations themselves, the Anunnaki employed a unique method, binding their own DNA with that of our prehistoric ancestors.
The outcome was the creation of a labour force tailored precisely to their needs – us, humans. For ages, we served as the perfect workforce for these extraterrestrial entities, toiling under their guidance until a pivotal moment when they decided to withdraw, distancing themselves from the harsh conditions prevailing on Earth.
*  *  *
READ MORE: Professor From Harvard's Department of Astronomy: The Alien Probe That Visited Us In 2017 Left A Message For The Scientific Community
Read more on First Contact: Ex Head of Israel's Defence Ministry's Space Directorate Says US In Contact With Aliens
Liked it? Take a second to support Collective Spark.
We'd love to hear from you! If you have a comment about this article or if you have a tip for a future Collective Spark Story please let us know below in the comment section.