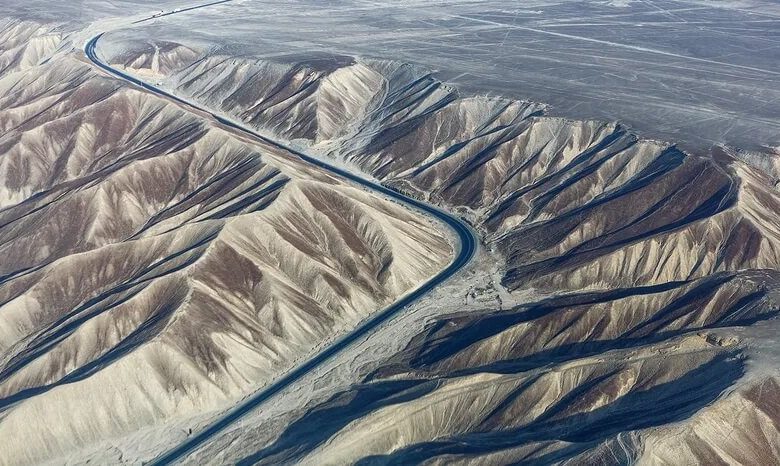 Civil Engineering
Engineering
Ever Driven Any of The 9 Longest Roads In The World?
Driving down endless roads is unarguably one of the highlights of any great road trip. Check out the longest roads in the world.
By Jesslyn Shields | How Stuff Works
If you want to go places in a car, it's important to have a road. That is just a fact. Humans have been building roads since ancient people crossed well-worn paths between settlements — like the 440-mile (708-kilometer) Natchez Trace that runs between Mississippi and Tennessee.
But these days, our roads are much longer, some of them traversing thousands of miles of terrain that would be nearly uncrossable without them. Here are the nine longest roads humans have built to date.
Pan-American Highway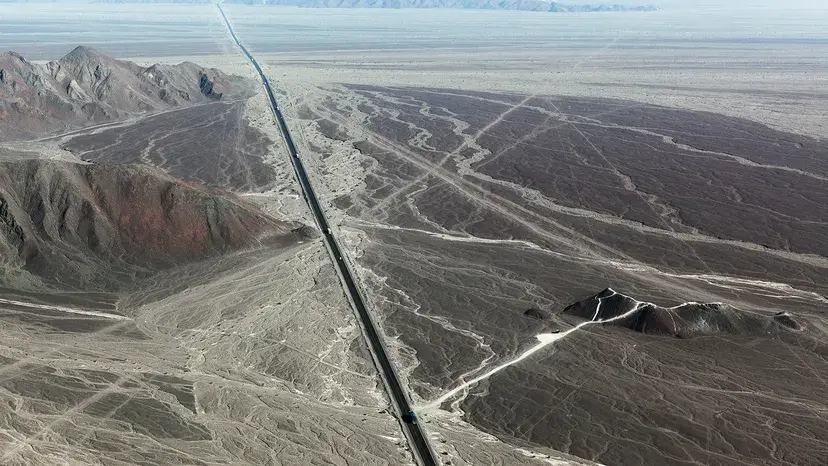 The Pan-American Highway is the longest motorway in the world, according to the Guinness World Records. Covering almost 19,000 miles (30,000 kilometres) from the Arctic Ocean at Prudhoe Bay, Alaska, to the southernmost tip of South America, it winds through 14 countries and a dizzying variety of landscapes and terrain, from arctic tundra to tropical rainforests. Travellers of the Pan-American Highway must be ready to drive up the 11,322-foot (3,450-meter) mountain peak called Cerro de la Muerte — or Summit of Death — in Costa Rica, and then brave the Darién Gap, about 60 miles (97 kilometres) between Panama and Colombia, which remains unpaved.
Australia Highway One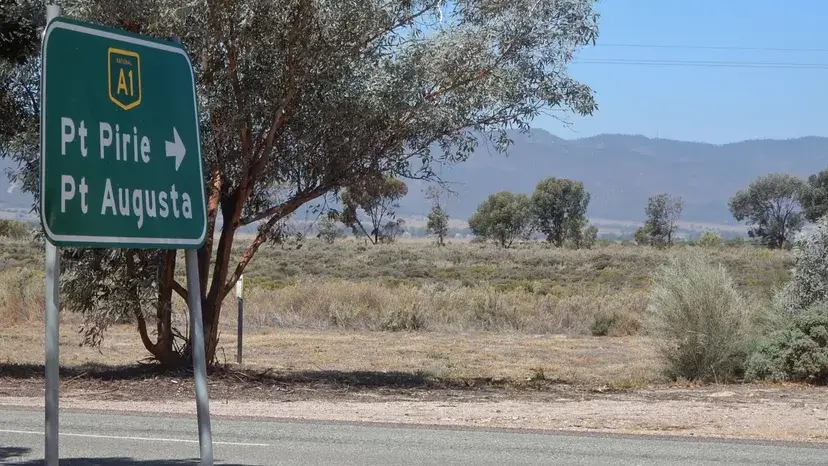 In Australia, they call the 9,000-mile (14,500-kilometer) Highway One "The Big Lap" because it hugs the coast of the entire continent. It passes through every state in Australia and connects seven of its eight capitals, even popping over the Bass Strait to Tasmania.
Construction on Highway One started in 1955, and it's now the world's longest continuous road, with over a million Australians traveling on it every day.
Trans-Siberian Highway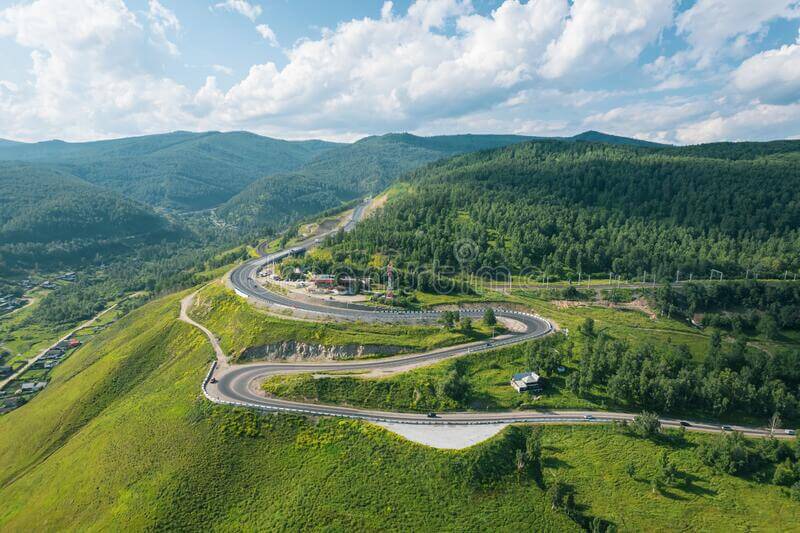 The Trans-Siberian Highway is a 6,800-mile (11,000-kilometer) route across Russia, from St. Petersburg to Vladivostok. Construction on the Trans-Siberian began in 1949, but most of this patchwork of federal highways is relatively new, only becoming fully paved in 2015. It touches both the Atlantic and Pacific Oceans and spans a vast amount of remote territory in between — in some places, gasoline isn't even available.
Trans-Canada Highway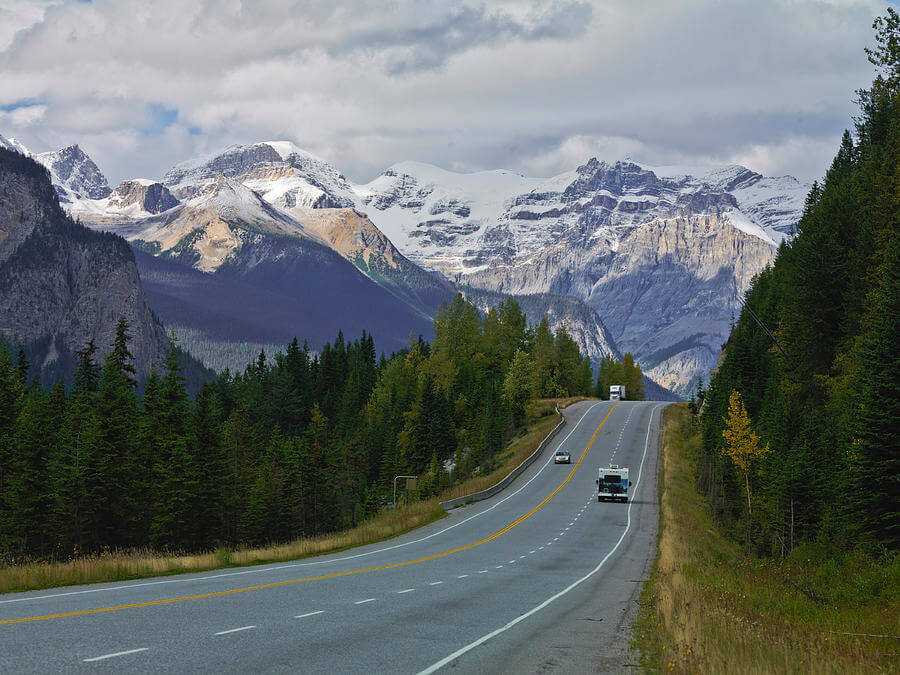 The Trans-Canada Highway is the second-longest national highway in the world, spanning 4,645 miles (7,476 kilometres) of the country and running east to west, between the Atlantic and Pacific Oceans. It links all major cities and passes through every Canadian province. Upon its completion in 1971, it was the longest continuous highway in the world.
Building a highway across Canada wasn't an easy feat, due to the country's rugged terrain. In 1912, a group of automobile buffs offered a gold medal to anyone who could drive a car from Halifax to Vancouver. The first man who completed the challenge did it in two months, but he didn't win the medal because large portions of the journey involved his car strapped to a railcar or on the deck of a ship. Today the Trans-Canada Highway is driveable in 57 hours.
Golden Quadrilateral Highway Network
The fabulously named Golden Quadrilateral Highway Network is, as the name implies, a 3,633-mile (5,846-kilometer) network of highways that forms a four-sided polygon and connects the four major Indian cities of Delhi, Kolkata, Mumbai and Chennai. It was built to cut down the travel time between the major cities, as well as to provide a way for people in more rural parts of the country to bring agricultural goods to markets. This relatively new highway system, completed in 2012, is big by any highway's standards — much of it features between four and six lanes.
China National Highway 318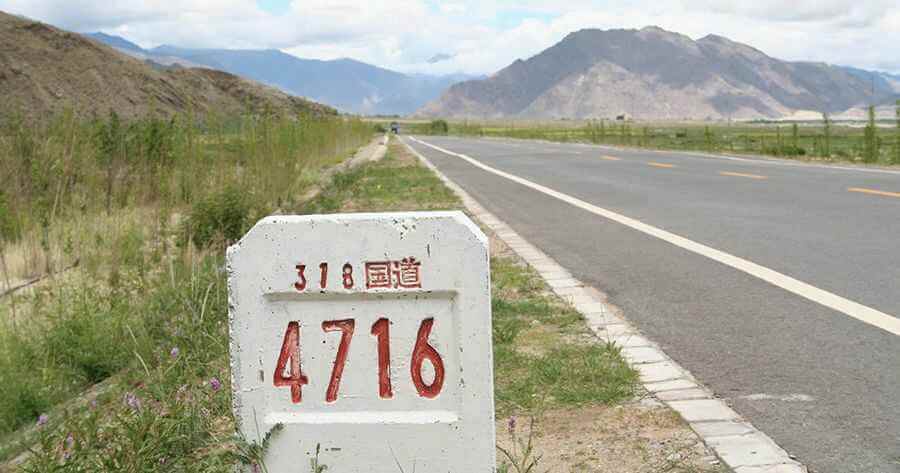 China has a vast network of highways that can't really be considered a single highway, but if it could, it would blow all the others out of the water. But China National Highway 318 — also called the Shanghai Tibet Highway — is the longest continuous leg of the network, and it bisects the country from east to west, running 3,403 miles (5,476 kilometres) from Shanghai to China's border with Nepal.
U.S. Route 20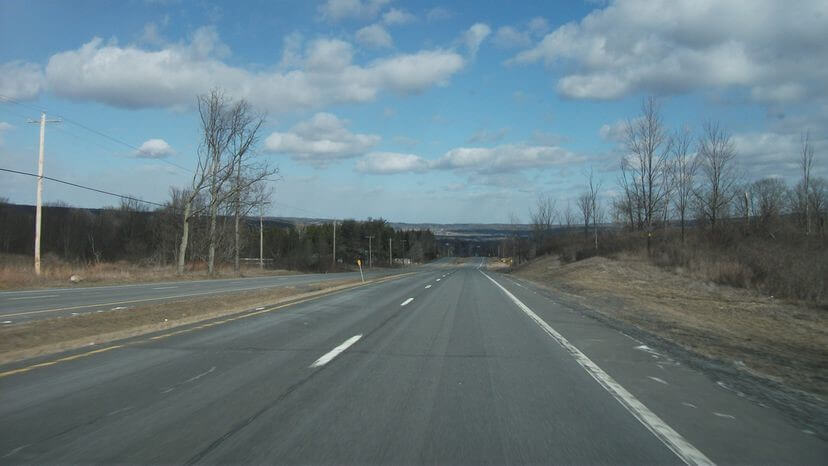 U.S. Route 20 is the longest road in the country. This 3,365-mile (5,415-kilometer) roadway runs east to west, between the Pacific Northwest and New England. For most of the way, it's just a two-lane road, although it expands when it passes through big cities like Chicago, Boston and Cleveland. Route 20 passes through nine states and is briefly interrupted by Yellowstone National Park.
U.S. Route 6
U.S. Route 6, also known as The Grand Army of the Republic Highway, runs 3,199 miles (5,148 kilometres) east to west through 14 states, from Bishop, California, to Provincetown, Massachusetts. In 1953, the highway was dedicated to the veterans of the Civil War, which is how it got its formal nickname.
Interstate 90 (I-90)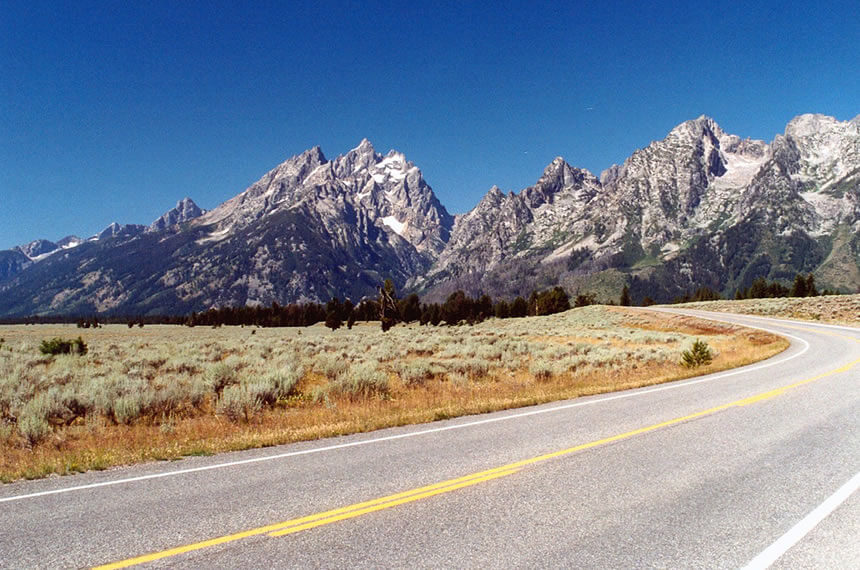 I-90 is the longest interstate highway in the U.S. at 3,021 miles (4,862 kilometres). It runs roughly parallel to U.S. Route 20 through the northern U.S., from Boston to Seattle, passing through 13 states.
Now That's Interesting
In the U.S., highways with odd numbers run north-south and those with even numbers run east-west.
*  *  *
READ MORE: It's Here – Geoengineering Now Normalized As Scientists Spray Chemicals To Dim The Sun, Soak Up CO2
Read more on Civil Engineering: New NASA Nuclear Rocket Plan Aims To Get To Mars In Just 45 Days
Liked it? Take a second to support Collective Spark.
We'd love to hear from you! If you have a comment about this article or if you have a tip for a future Collective Spark Story please let us know below in the comment section.