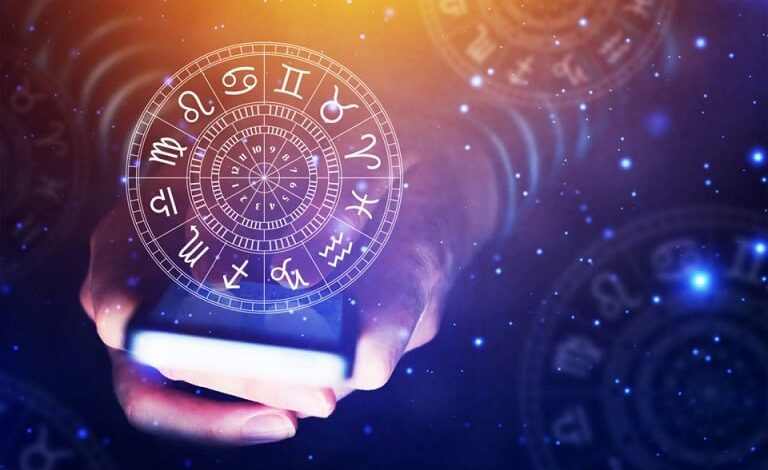 Spiritual
Astrology Forecast December 25th – January 1st, 2023
What to expect this week?
By Lorna Bevan | Guest Writer
Christmas Greetings to you wherever you are in the world.
This week, make your mantra Pema Chodron's wise words: "I am the sky. Everything else is just weather."
Expect a cat's cradle of entangled loose ends, communication glitches, deliberate misunderstandings and personal dramas.
On December 29th, Mercury turns retrograde until January 18 conjunct Pluto at 24 Capricorn. Since Mars is also retrograde in Gemini-Mercury's own sign-until January 9th, watch for a doubling down of delays, cancellations and closures along with increased cyber-attacks and other major hacks.
On December 31st and January 1st, Mercury Rx is at odds with Disruptor Eris-archetype of revenge vendettas- just as Venus has a sultry tango with Dark Lord Pluto. Passions will run high.
Just stay on your Witness perch keeping clear of the soap operas and dramas. Knowing that nothing much is going to get underway in the outer world until mid-to late January, begin insourcing everything you've been outsourcing and de-conditioning yourself, so you can be free and still live in a world that is not yet free. So that you can enjoy the world but on your own terms.
How To Use Oracle And Tarot Cards For Deep Inner Work
Ask yourself:
now that I've stopped struggling, striving, seeking, and searching, what new freedom have I discovered?
since I stopped linear planning and trying to control the uncontrollable, where in my life am I noticing the next step just appearing in front of me?
as I continue to shed what I am not, stripping back to essentials, what is the greatest surprise and gift?
as I open to the possibilities in the collective chaos, instead of focusing on what I've lost, what is sparking my interest, summoning me to explore further?
No sign forecasts today as it's Christmas Day.
New! "Your Survive and Thrive Guide to 2023." Get it immediately as a digital download in the Shop: www.hareinthemoonastrology.co.uk
This Guide is your essential handbook to everything you need to know to prepare for 2023 – including all 12 Sign Forecasts for the year ahead, key dates, the big themes and master coaching journal prompts. You need this to make sense of your Personal Year Ahead Forecast.
New! Sky Log- Your Personal 2023-2024 Year Ahead Forecast in the Shop: www.hareinthemoonastrology.co.uk
New! Don't miss out on my subscriber-only JANUARY 2023 5D Report "Back to the Future" – a cutting edge blend of visionary 5D astrology, coaching prompts and new paradigm thinking written for creatives, empaths, solopreneurs and way finders. Sign up either monthly or yearly in the Shop: www.hareinthemoonastrology.co.uk
"I love the art and your writings, the insight and profound wisdom that you share. The whole package so beautifully presents ancient mysteries and wisdom, brought into present time and made relevant to NOW by your multi-layered expertise. You are a real treasure. " – Sandra Sk USA
Originally published at Hare in the Moon Astrology and reproduced here with permission.
* * *
Astrology for Beginners: How to Read a Birth Chart
About the Author
Variously described as a visioneer, a creative disruptor, a life guide and a change maker, my passion is to blend the tools of Visionary Astrology and Transformational Coaching to help you to connect with your inner world so that you can transform your outer world. Through my practice, Hare In the Moon, I combine the ancient art of astrology with the modern art of personal coaching to offer clients all over the world a unique mix consultations and coaching services. I work with clients around the world by phone and email, tailoring my Astrology Coaching to each unique individual or business I work with.
I'm a qualified Psychological Astrologer, Jungian Psychotherapist and Master NLP Coach, and I'm currently taking a Master's Degree in Analytical Astrology. I've had a varied career as a Modern Languages Teacher, a Management Development Consultant, a Counselling Clinician at Personal Performance Consulting Worldwide, a Personal and Career Coach and Psychotherapist, and former Consultant Astrologer for The Sunday Times Magazine.
You can learn more about my work or contact me at:
READ MORE: 19 Techniques To Calm A Highly Sensitive Nervous System
Liked it? Take a second to support Collective Spark.
We'd love to hear from you! If you have a comment about this article or if you have a tip for a future Collective Spark Story please let us know below in the comment section.