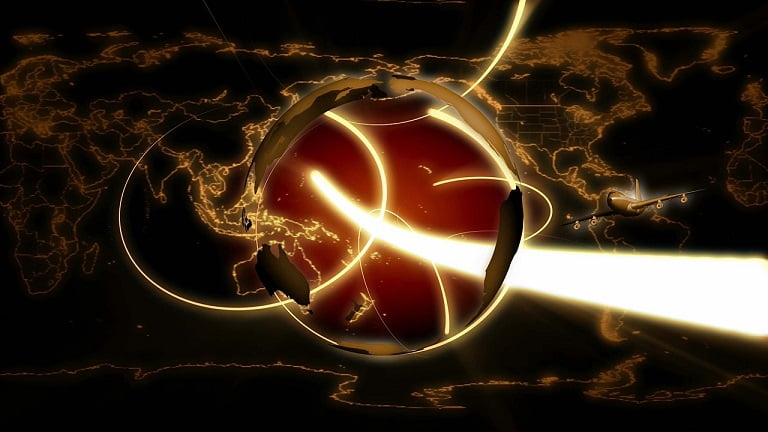 Why Are So Many Historic Natural Disasters Suddenly Hitting Our Planet As We Reach The End of Summer?
And through it all, many of the "experts" will continue to insist that everything is completely "normal" even to the bitter end.
By Michael Snyder | Guest Writer  
Just over the past few days, our planet has been hit over and over again by major natural disasters. So why is this happening? At this moment, we are reaching the end of a summer that many of us will remember for a long time to come. The western United States, Europe and China are all in the midst of the worst droughts that they have experienced in centuries, and meanwhile relentless flooding has absolutely devastated other areas. For example, unprecedented flooding resulted in a third of the entire nation of Pakistan being under water for an extended period of time. We could definitely use a break, but instead the past few days have brought us an extremely alarming series of historic disasters. For example, the western coast of Mexico was just hit by an extremely powerful magnitude 7.6 earthquake…
A powerful earthquake struck near the coast of western Mexico on Monday on the anniversary of two devastating temblors, shaking buildings and sending residents of Mexico City scurrying onto the streets for safety.
Shortly after 1 p.m. local time, the quake registered at 7.6 magnitude by the U.S. Geological Survey hit near the coast on the border region of the states of Michoacan and Colima at a depth of around 15 km (9 miles).
Interestingly, this quake happened on the exact same date that enormous earthquakes hit Mexico in 1985 and 2017.
Is that just some sort of a bizarre coincidence?
Meanwhile, Hurricane Fiona continues to cause "catastrophic" damage in the Caribbean…
Hurricane Fiona bore down on the Dominican Republic on Monday after knocking out the power grid and unleashing floods and landslides in Puerto Rico, where the governor said the damage was 'catastrophic'.
Fiona was forecast to swipe the Dominican Republic early Monday and then northern Haiti and the Turks and Caicos Islands with the threat of heavy rain. It could threaten the far southern end of the Bahamas on Tuesday.
Hurricane warnings were posted for the Dominican Republic's eastern coast from Cabo Caucedo to Cabo Frances Viejo, and for the Turks and Caicos.
It is going to take Puerto Rico many years to recover from the utter devastation that has been caused by this exceedingly intense storm.
At the same time, "one of the worst typhoons the country has ever seen" is literally forcing millions of people to evacuate from their homes in Japan…
Nine million people have been told to evacuate their homes as Japan is battered by one of the worst typhoons the country has ever seen.
The super typhoon Nanmadol has killed two people and injured almost 90.
It hit Kyushu, the southernmost of Japan's four main islands, on Sunday morning, and is set to reach Honshu, the largest island, in the coming days.
We aren't hearing too much about this "super typhoon" in the United States, but it is truly one of the worst disasters in the modern history of Japan.
Not too far away, a magnitude 6.4 earthquake hit Taiwan on Saturday, and that was followed by a magnitude 6.8 earthquake on Sunday…
A 6.8 magnitude earthquake rattled much of Taiwan on Sunday, which followed a 6.4 magnitude earthquake Saturday, according to Taiwan's Central Weather Bureau (CWB).
The magnitude 6.8 quake hit around 2:44 pm local time (0644 GMT), with an epicenter in Taitung county, a town in the eastern part of the island nation. CWB said the quake was recorded at a relatively shallow depth of 7 kilometres (4 miles).
The US Geological Survey initially reported that the quake registered a 7.2 magnitude but revised it to 6.9 — still a higher reading than CWB's estimate.
These quakes caused quite a bit of destruction, and of course this comes at a really bad time as Taiwanese authorities feverishly prepare for a potential Chinese invasion.
Also on Saturday, Alaska was hit by a storm that was so immense that it was actually ripping homes right off of their foundations…
The western coast of Alaska was hit with historic storms on Saturday, causing extreme flooding that led to several homes being ripped from their foundations.
Gov. Mike Dunleavy of Alaska declared the crisis a disaster emergency at a Saturday press conference where he also confirmed that had been zero reported injuries.
"Just now, I verbally declared a disaster for communities impacted by the West Coast storm. SEOC (State Emergency Operations Centre) has received no reports of injuries at this time. We will continue to monitor the storm and update Alaskans as much as possible," the Republican governor said.
Meanwhile, we continue to see a tremendous amount of volcanic activity all over the planet.
According to Volcano Discovery, there are 26 volcanoes that are currently erupting around the globe right now.
I have been relentlessly warning my readers that our planet is becoming increasingly unstable, and that process seems to be accelerating as we approach the final days of summer.
So will the months ahead bring even more devastation?
Sadly, as with so many other things, many people out there simply assume that things will eventually "return to normal" somehow.
Of course there are others that acknowledge that conditions are changing, but they believe that humanity can fix what is wrong if we just pass enough laws.
Needless to say, those people are completely and utterly delusional.
Nothing that we can do will alter the changes that are happening.
The giant rock that we all live on is starting to go haywire, and the shaking that we are experiencing now is going to get a whole lot worse during the years that are ahead of us.
Earthquakes will increase in power and frequency, volcanic eruptions will become more common, great storms will cause unprecedented destruction, and immense droughts and floods will continue to ravage much of the planet.
And through it all, many of the "experts" will continue to insist that everything is completely "normal" even to the bitter end.
You can believe them if you want.
Of you can believe the evidence that is happening right in front of your eyes.
The choice is up to you.
Views expressed in this article are the opinions of the author and do not necessarily reflect the views of Collective Spark.
It is finally here! Michael's new book entitled "7 Year Apocalypse" is now available in paperback and for the Kindle on Amazon.
*  *  *
About the Author
My name is Michael Snyder and my brand new book entitled 7 Year Apocalypse is now available on Amazon.com. In addition to my new book I have written five others that are available on Amazon.com Lost Prophecies Of The Future Of America, The Beginning Of The End, Get Prepared Now, and Living A Life That Really Matters. (#CommissionsEarned) By purchasing the books you help to support the work that my wife and I are doing, and by giving it to others you help to multiply the impact that we are having on people all over the globe. I have published thousands of articles on The Economic Collapse Blog, End Of The American Dream and The Most Important News, and the articles that I publish on those sites are republished on dozens of other prominent websites all over the globe. I always freely and happily allow others to republish my articles on their own websites, but I also ask that they include this "About the Author" section with each article. The material contained in this article is for general information purposes only, and readers should consult licensed professionals before making any legal, business, financial or health decisions.
I encourage you to follow me on social media on Facebook and Twitter, and any way that you can share these articles with others is a great help. During these very challenging times, people will need hope more than ever before, and it is our goal to share the gospel of Jesus Christ with as many people as we possibly can.